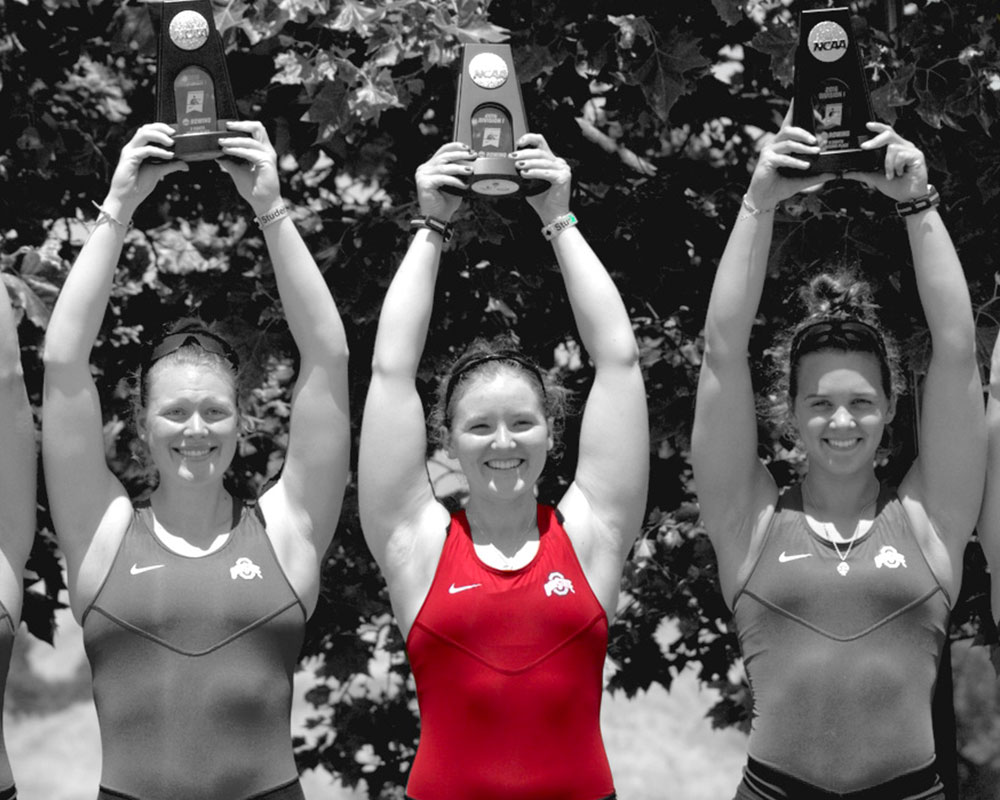 Sandra Dinter was born and raised in Germany and dreamed of going to an American college. Despite having a tremendous amount of success on the German National team, placing in the top 5 in both her appearances, she took a leap of faith and committed to Ohio State without even stepping foot on campus.
"I didn't really know what to look for in a school. I started talking to coaches and Ohio State had great athletics and academics. It was important to me with how I felt with the coaches. Our assistant coach was from Germany so I was able to speak to her in my native tongue, which made me feel much more comfortable" Dinter explained.
Before starting college Dinter never trained with more than two people at a time. Being embraced by the strong Buckeye culture was eye opening. "The mental toughness and work ethic we take pride in has created our team tradition and it is so different from my past. Everyone is determined on what they want to do and how they want to achieve it together."
In Germany, Dinter explained that when going to college you have to choose if you want to excel in sport or in school. "Ohio State had everything I wanted and more. Our team has been successful because our saying is "The gift is each other" and the biggest thing is that we achieve our goals in life and on the boat as a team. It's incredible how much love this team has and it's something I've never experienced before."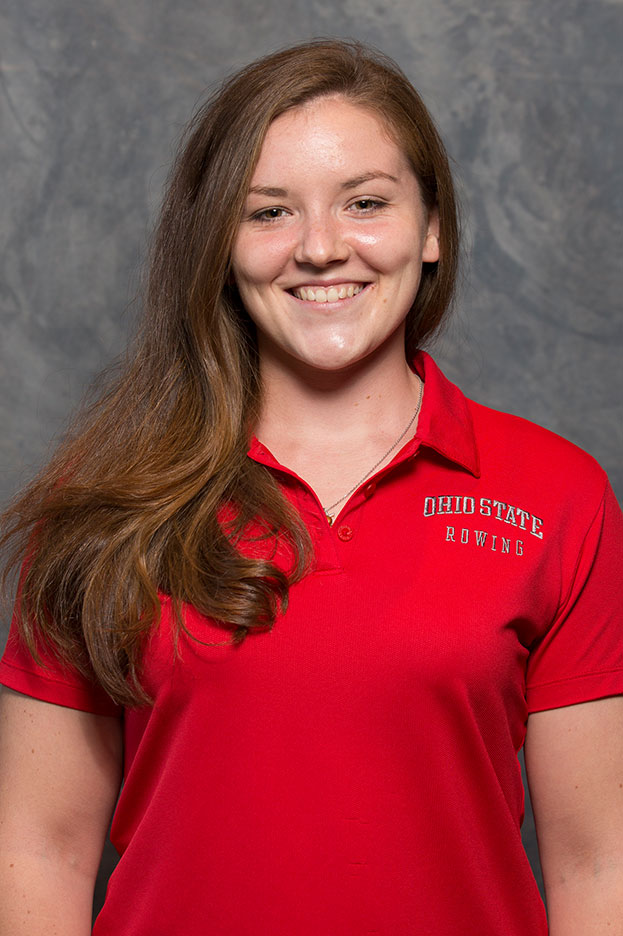 "What it means to be a Buckeye means to love your school, your teammates, and your sport and do everything you can to achieve your goals."