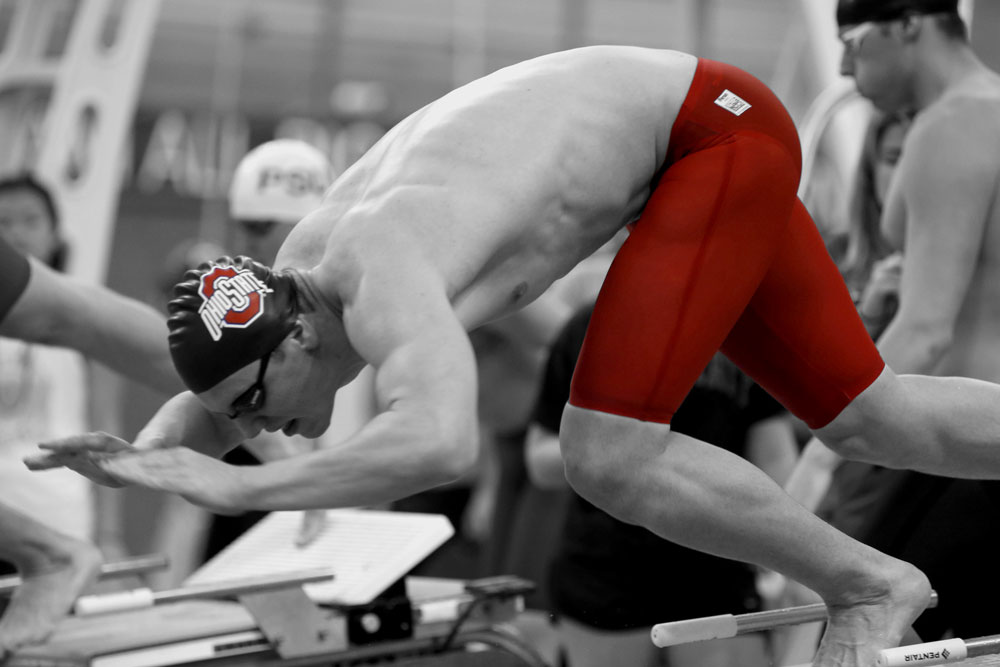 ---
"With 15 meters left, we have a close race!" echoed across McCorkle Aquatic Pavilion as the crowd screamed, cheering on the competitors. "Lane 5 with a slight advantage! Who's going to win?" shouted the announcer. As I looked around, I realized that, of my competitions throughout my entire career, from Olympic Trials to all my collegiate meets, this was one of the loudest environments I had ever experienced. As the swimmer in lane 6 narrowly edged out lane 5, the place erupted.
This crazy spectacle wasn't Big Tens or NCAAs, it wasn't States for high school swimming, it was the central district of the Special Olympics Aquatic Competition. As an Ohio State Swimmer, I was spending the day volunteering to help competitors get to the right place for their events on time. This task turned into cheering wildly for your swimmers as they poured the hearts into each race. My swimmer, Mary Jo, was a competing in the 100 freestyle, and as she swam, I found myself getting more and more invested. When she finished, she got out of the pool and I couldn't help thinking about all the times I had put everything I had into a swim, only to lose. Mary Jo had finished at least ten seconds behind the winner from lane 6, and I expected her to have the same look of dejection that I have known too well. Instead, I saw a massive smile stretch across her face, and through gasps for air, she beamed, "I just got a best time! Did you see!" All I could do was smile back and tell her how incredible I thought she had done.
After her swim, I walked Mary Jo to the awards podium where she proudly accepted her 5th place ribbon, and afterwards she joyfully ran over to her mother. Her mother embraced Mary Jo with the love only a mother can have with a child. Knowing that my job with Mary Jo was over, I said goodbye and congratulated her one more time before going back to the volunteer area to repeat the process. Right before I could walk away, her mother grabbed my arm and pulled me in to say, "Thank you so much! You have no idea what it means to her to have an OSU swimmer like you help her out today." I told her it was my pleasure and all the things you say when a person tells you something like that, but honestly, I hadn't really considered what I was doing till then. I was having fun. I was there with all my teammates and was getting surprisingly into every race. As I walked back, I thought about my position as a Buckeye swimmer. It is always great to hear someone thank you and tell you how you've helped someone close to them, but that's not how I saw it. What I saw was a girl, about the same age as me, teach me how to not only compete with the fierceness of a champion, but to find the joy in your sport and love the opportunity to race.
I have so much to thank The Ohio State University for--the chance to compete at the highest level and the tools I need to succeed in every aspect of my life--but what I am most grateful for is showing me what it truly means to be a Buckeye. Being a part of this great university and this incredible athletic department isn't about winning championships or beating The Team Up North; it's the chance to impact people like Mary Jo. Even if it's for just one race.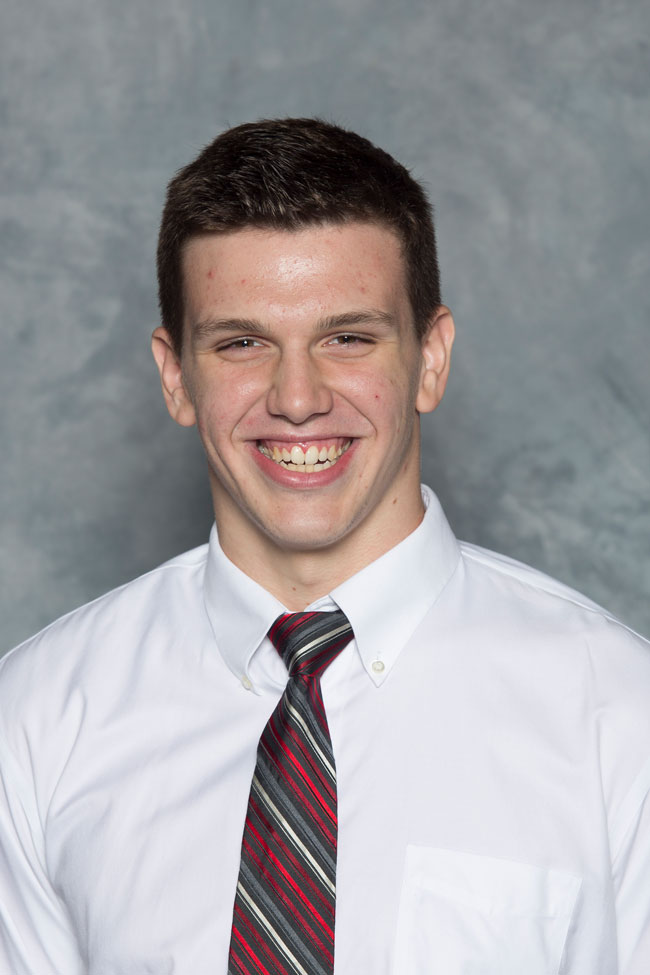 "Within my corner of OSU, Nathan has had a tremendous impact. Our team and coaching staff is currently in a transitory period, and Nathan has shown tremendous growth as a leader and example for our program. Heading into his senior year, his behavior has provided a great model to his teammates and a steadying influence to fill a leadership vacuum, helping our program move in the direction that will make the University proud."

Mike Hulme, Assistant Coach