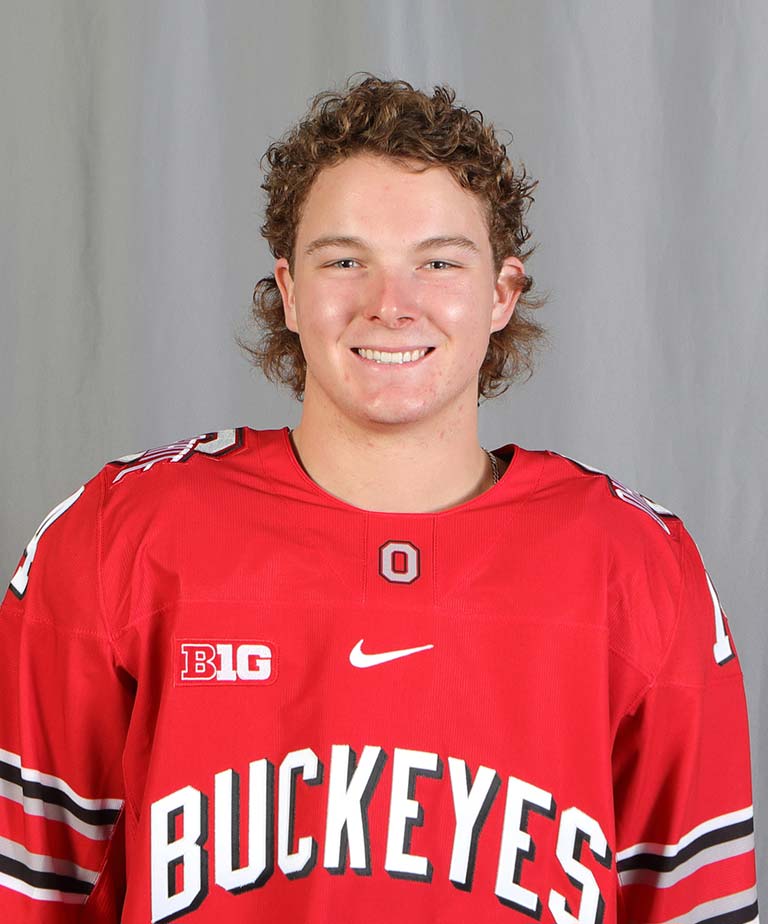 Hi, my name is Austin Pooley, and I am a sophomore on the Ohio State Men's Ice Hockey team. For many reasons, Ohio State means a great deal to my family and me. Back in the 80s, my parents met while attending Ohio State and they both graduated as Buckeyes. My dad and his twin brother played hockey for Ohio State, and both were All-Americans. My uncle, Paul Pooley, is the all-time leading scorer at Ohio State and his jersey was retired when he was inducted into the Hall of Fame in 1994. He had his first crack at coaching when he became a volunteer assistant with the Men's hockey program after finishing up his pro career. For as long as I can remember I knew I wanted to play hockey for Ohio State because it was a part of my family and my childhood. The university means a lot to my family, and we take great pride in being Buckeyes for life.
Committing to Ohio State was a dream come true for my family and me. Growing up, I played for the Ohio AAA Blue Jackets and can still remember the first time I talked to the Ohio State coaches in the hallway of the Ice Haus. I ended up committing a year and a half later when I was playing Juniors in Fargo, North Dakota in the USHL. Playing juniors for a couple of years was a huge blessing in disguise because it allowed me to mature both mentally and physically, better preparing me for college hockey. I am incredibly grateful for the opportunity to continue my family's legacy here at Ohio State.
There are so many things that set Ohio State apart from other schools. There are few if any, universities that provide the resources to their athletes like Ohio State does. As student-athletes, we are given a massive amount of resources to help us succeed in our sport, classroom, and all other areas of life. I also believe the people at Ohio State are incredible. They are sincere and care about our individual growth as athletes, students, and people. They are helping us become the best we can be to experience success both now and later in life.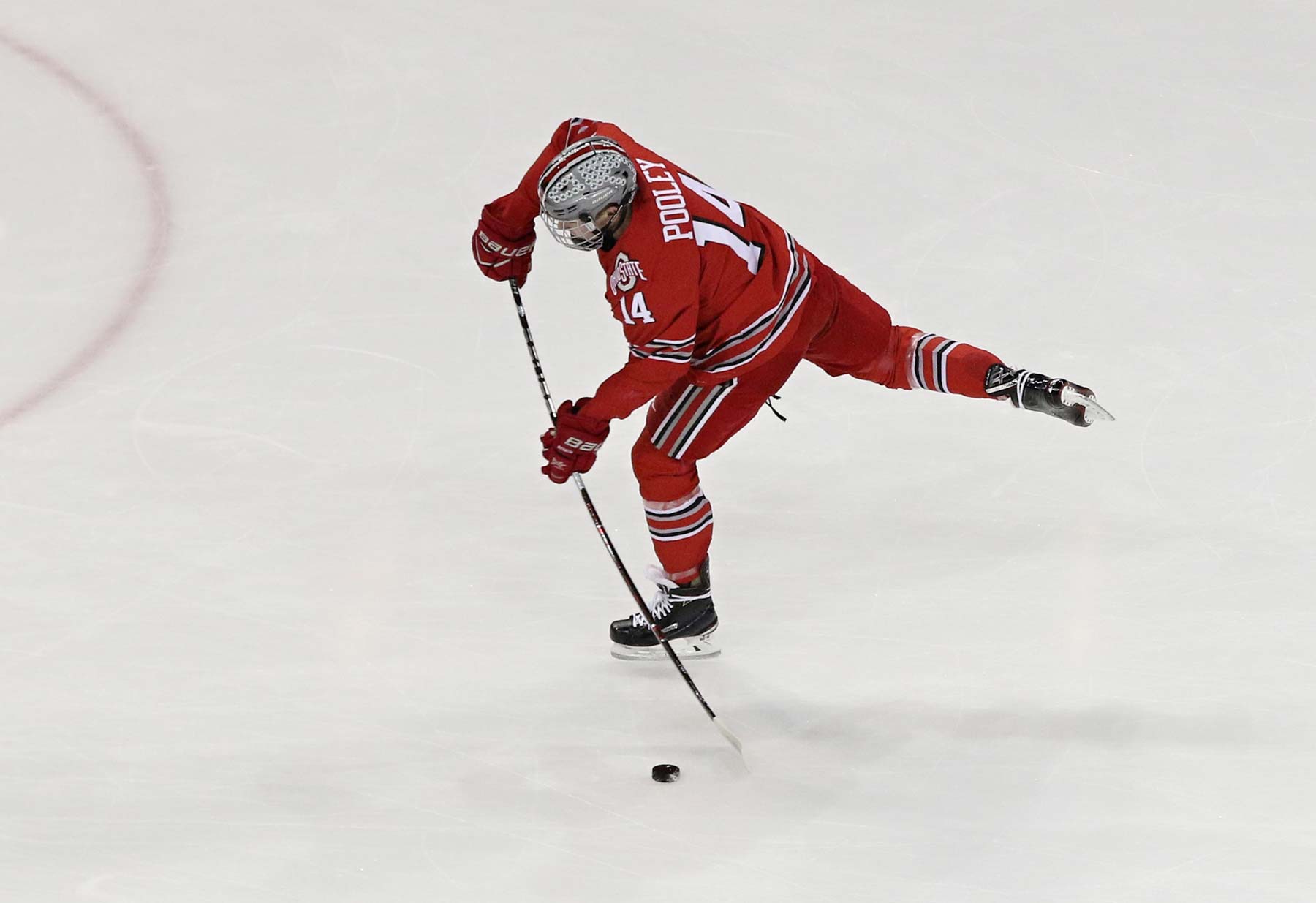 I believe the unity that Ohio State student-athletes have with one another is something incredibly unique. Every sport supports one another, and we have the opportunity to create lasting relationships with athletes from other teams due to events put on by the athletic department. Getting to know my peers has allowed me to realize that we all take pride in competing for Ohio State. We have incredibly high expectations for ourselves and our respective teams, ultimately creating an elite and competitive culture that can't be found anywhere else.
As a student-athlete body, we take great pride in being a Buckeye due to the culture and expectations that were created by the generations of athletes before us. We know how fortunate we are to be a part of such a prestigious school and we work to uphold the tradition of excellence that is expected of us. Since beginning my time at Ohio State, I have become a well-rounded person and developed a lot of different aspects of my life including my athletic, academic, and social life. With any university, many challenges come with being a student-athlete, but at Ohio State and I think those challenges have helped me become the young man I am today.