1888 Society Luncheon
---
The 1888 Society Luncheon was designed to recognize and thank 1888 Society endowment holders and provide an opportunity for them to meet with the student-athlete that their generosity supports. Over 100 student-athletes, coaches, and administrators are present for the luncheon each year. To learn more about the 1888 Society, click here.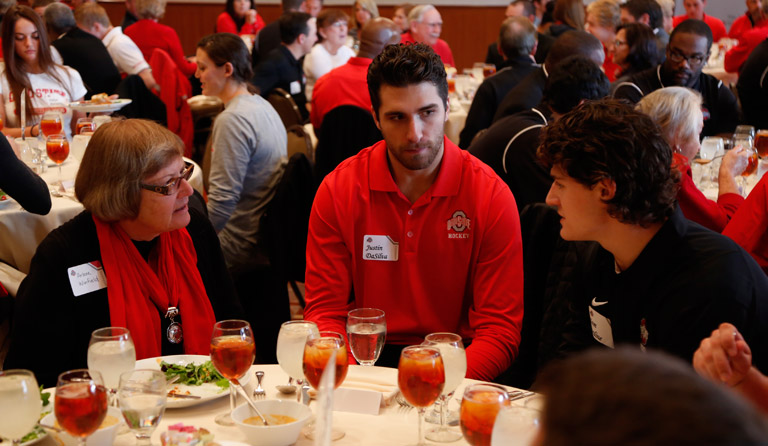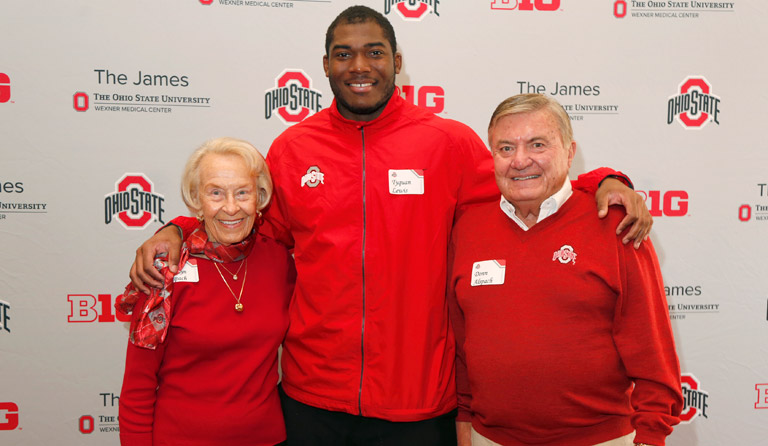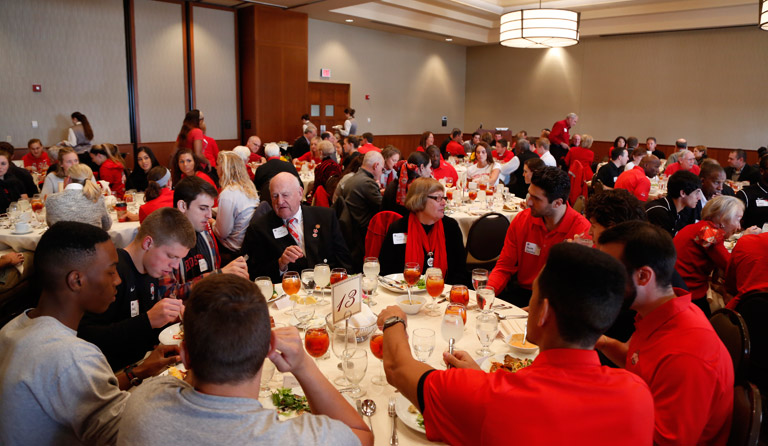 Buckeye Club Reception
---
Each year during Thank You Week, the Buckeye Club hosts its annual pre-game reception in French Fieldhouse. All Buckeye Club members are invited to attend the event, which includes a program featuring staff, student-athletes, coaches and former Buckeye athletes. This event provides an opportunity for the Buckeye Club to thank all of its dedicated members for their generous contributions to support OSU Student-Athlete Scholarship Fund.
---
Buckeye Club 110% Team Event
---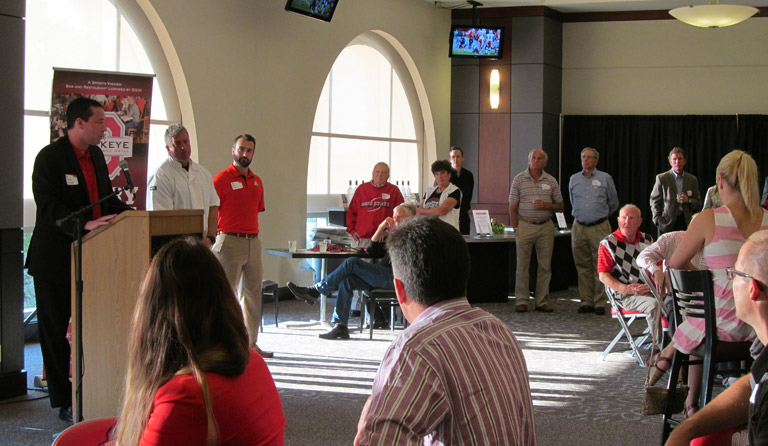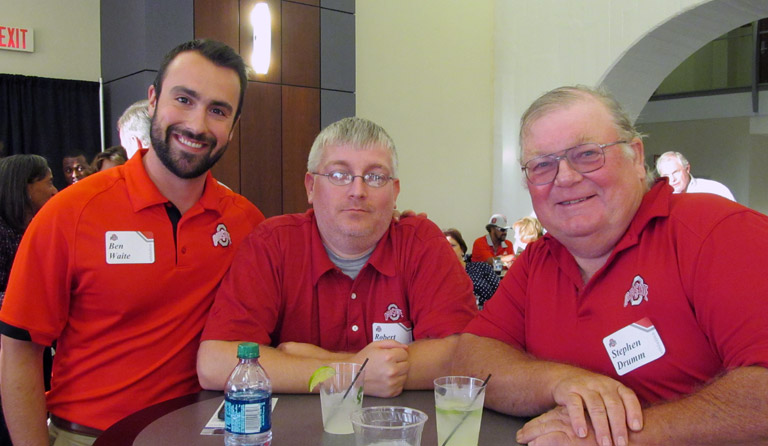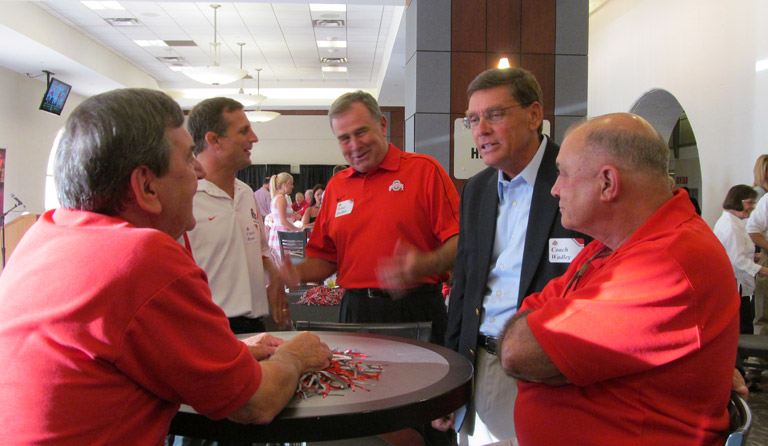 The Buckeye Club hosts the annual 110% Team Event for those that generously go above and beyond by giving 110% of their previous year's gift. These increased donations have accounted for over $750,000 in added scholarship funding each year! The event includes staff and coaches, as well as, a pairing of hors d'ouerves and cocktails. To learn how to become a member of the 110% Team, click here.
For more information on events, contact:
Jessi McCloy
Assistant Director of Special Events
614-688-0959
mccloy.24@osu.edu